Columbarium
Funeral Arts
Specialists in cemetery layouts,
in cinerary spaces and structures for urns
For more than 30 years at your service
COLUMBARIUM.CH – THE LARGEST SELECTION OF COLUMBARIUMS
AND GARDENS OF REMEMBRANCE IN SWITZERLAND
Orders
plates
commemorative
We are interested in your opinion on Columbarim.ch,
please post a review on our Google page 
Finally, structures for urns that meet the growing demand for cremation, combining quality-price, aesthetics, elegance, dignity, contemplation, respect for your loved ones, ease of maintenance, longevity , adapted to the wishes and needs of bereaved families.
Enclosed, you will find complete support, essential for good equipment, allowing you to better imagine the various and numerous possibilities of such systems and their perfect integration within your cemetery.
Note in passing that each of these structures is made entirely of solid granite, guaranteeing longevity and aesthetics. Since these "boxes" will be used again, even at the end of a concession of twenty, twenty-five or thirty years, and that on many occasions, if not to say a century, it is imperative that they are created in noble, dignified and long-lasting materials.
SOME LAYOUT IDEAS
(more models: see our achievements)
(Click on the image to see possible color variations)
LINDEN OFFER
(Click image to view larger)
CONSULT OUR CATALOGS
(click on the flag corresponding to the manual you wish to consult)
A unique columbarium…
To pay homage to one's deceased, by creating for them a cinerary monument, in solid granite, of the most aesthetic, isn't that to pay them the most beautiful of homages?
The list of our references will show you the success achieved to date by our new PRESTIGE model, a revolutionary system, promised to an even more promising future. From the smallest municipality of less than 100 inhabitants to that of more than 100,000 souls, everyone is interested.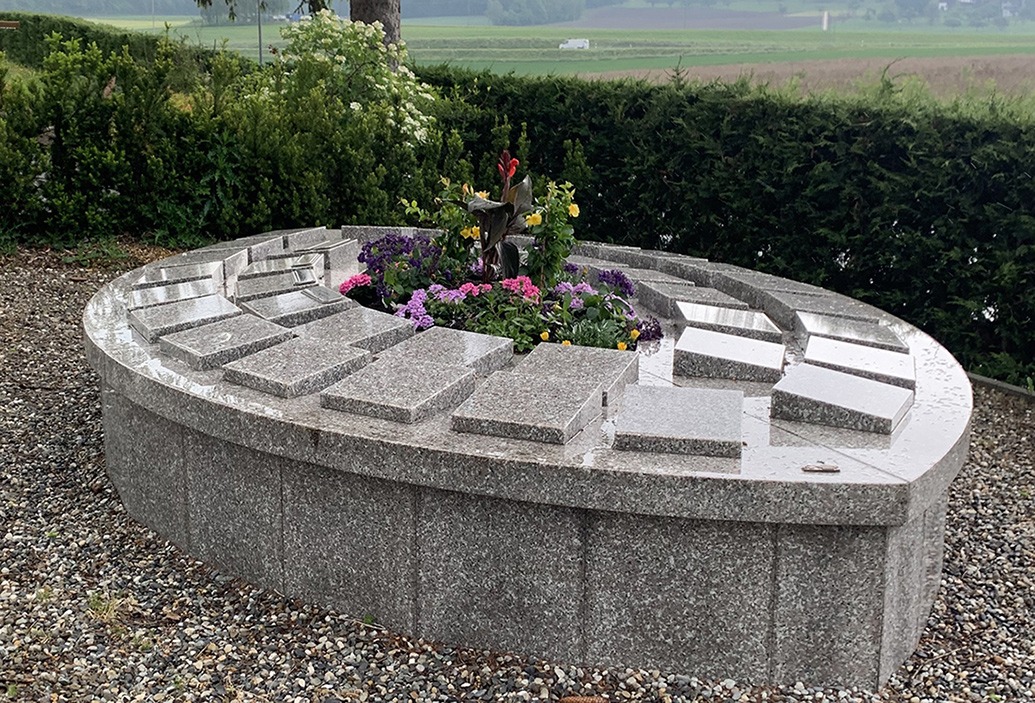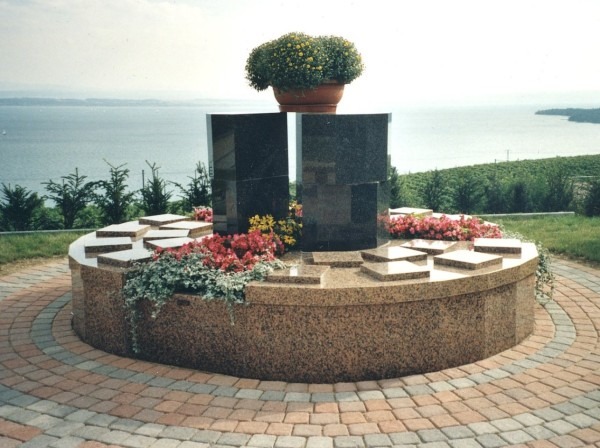 … for a beautiful tribute to your dear deceased
In order to better understand the many advantages of the models on offer and to better understand their small footprint, we are at your disposal to meet you, in order to develop together, on site, a cinerary space adapted to your wishes and your cemetery. , based on your ideas and/or those of your colleagues from the municipal council and/or the cemetery commission.